Brazilian Jiu-Jitsu in Alameda for all ages and levels!
Team Silva Brazilian jiu-Jitsu academy estabilsh our Martial Arts academy in alameda back n the year of 2008.
Professor Sergio Silva used to teach and train in Oakland and before that in an Francisco at the dojo of the Gracie Academy.
Professor Silva trained with the Gracies for over 10 years in Brazil and the United States professor Sergio Silva was invited to Open a Gracie academy back in the year of 2001 when professor silva was a brown belt in Brazilian Jiu-Jitsu,the Gracies invited professor Silva to be the head instructor of the Gracie academy in Seattle.
Professor Silva has been training Martial Arts since the year of 1982.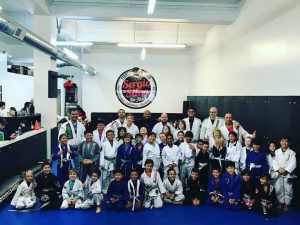 In Curitba,Parana Brazil professor Silva taught and practice wth the best Mixed Martial Arts fighters and teachers in south of Brazil.
Professor Sergio Silva nowdays is a 4th degree Black Belt in Brazilian Jiu-Jitsu and a multiple times National and International champion in Brazilian Jiu-Jitsu and Mixed Martial Arts.