4 Reasons Why you should train Brazilian Jiu-Jitsu with Team Silva Jiu-Jitsu Academy in Alameda.
Hi my name is Sergio Silva a former World Champion in Submission Wrestling and a multiple times National and International Champion in Brazilian Jiu-Jitsu(BJJ) and Mixed Martial Arts (MMA).Professor Sergio Silva has been teaching Martial Arts since the age of 13 back in Curitba,Parana where everything started.
Professor Silva started his Martial Arts training at the age of 3 with the art of Judo.
Professor Edgar Barreto was his first Judo teacher along with his older brother Julio Cesar Linhares Silva.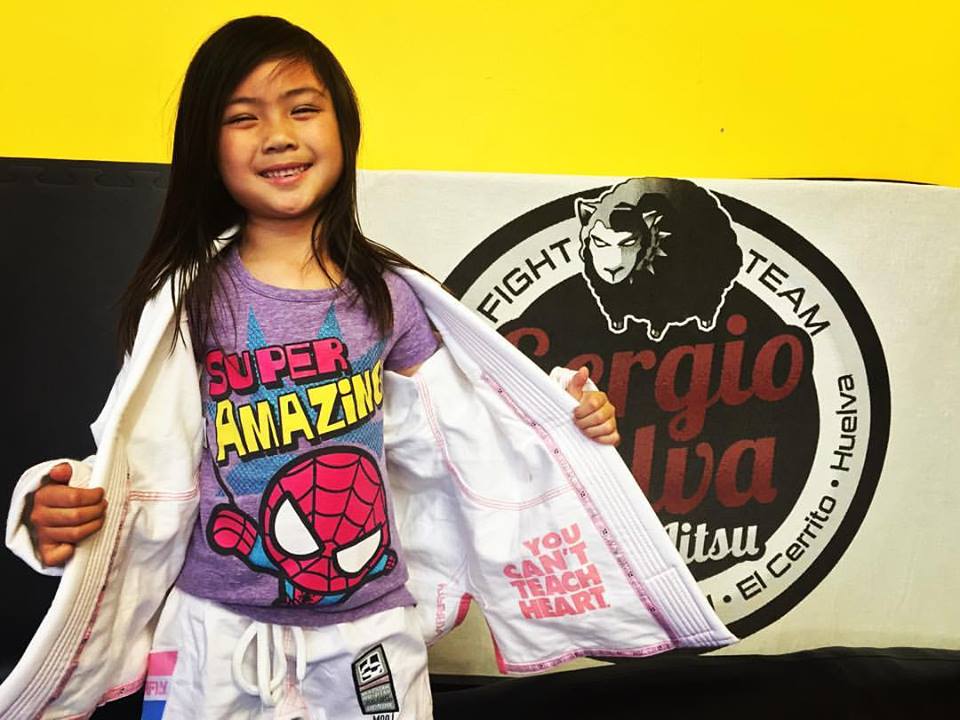 Here are the 4 reasons why you should train with Team Silva Martial Arts Academy:
1- Learn a powerful Martial Arts that can defend yourself and your love one's.Brazilian Jiu-Jitsu is considered the World's most effective Martial Arts.Nothing will give you more access to confidence to know that you are capable to take out a much larger person by using this amazing system of techniques that when it combine together form an amazing powerful puzzle.Professor Sergio Silva is a ground fighter expert and also an expert in this Martial Arts call Muay Thai where you use your most hard bones in your body as a weapon(Elbow,Knees and Forhead)with this brutal combination add some spicy of Judo where professor Silva became a Black Belt back in 2008.The combination of Muay Thai,Judo and Brazilian Jiu-Jitsu it's one of the finest Martial Arts Combination that you can find.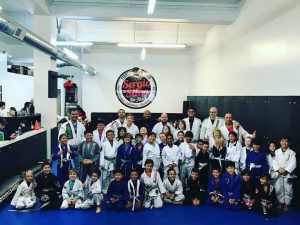 Professor Silva Study :
Judo, for 22 years
Muay Thai, 11 years
Boxing ,2 years and half
Brazilian Jiu-Jitsu , 31 Years
Wrestling,8 years
MMA, 33 years
2-Learn how to make quick/fast decisions in a heart beat.Learn Brazilian Jiu-Jitsu it's like learn how to solve this beautiful puzzle.It's actually considered a human puzzle and commonly compare with the game of Chess.Every decision making there is a consequence.Learn Brazilian Jiu-Jitsu will teach how to improvise under brutal pressure.Be able to slowing down time and find different ways out of the same hold it's something that will driving you to every class.The excitement of learning something new everyday is fascinating.
3- Increase Your Fitness with just few weeks of practice.Brazilian Jiu-Jitsu it's a martial arts that works the entire body.The mind is also a very powerful factor that your mind must be clear to understand some of the transitions of this amazing beautiful ancient Art.
4- Socialize with Open minded peeps just like you.See Brazilian Jiu-Jitsu its a very unique type of Martial Arts because we don't rely in punching and kicks.Although some classes we do practice striking but we don't rely on them in order to perform a Jiu-Jitsu Class.We have a lot of Families in our group where dads and moms practice to be able to practice with their children.
Training Brazilian Jiu-Jitsu it's a life long journey and it's fun.You meet people through the years of training .You will learn very powerful Brazilian Jiu-Jitsu  techniques that will keep you coming for more.
We offer in our dojo in Alameda:
After school Martial Arts Program , Toddler Martial Arts Classes, Kids Brazilian Jiu-Jitsu ,Kids Self-Defense,Life Skills, Juniors Martial Arts, Teens Brazilian Jiu-Jitsu and Self-Defense,Combat Jiu-Jitsu.Adult Brazilian Jiu-Jitsu,Teens and Adults Submission Wrestling/NoGi,Birthday Parties,Parents Night out and much more.